Wash & Fold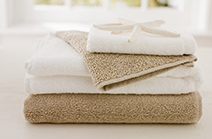 Laundry is just one of those things, it's a part of life. We'll handle it all for you, saving you time and money.
Scheduling laundry service with WashClub Long Island is as simple as clicking "Get Started" at the top of every page on our website, placing your order; either itemized or with our quick ordering feature, and we'll handle the rest, exceeding your expectations.
You simply place your order on our easy-to-use website, which works on desktop computers, laptops, mobile devices and tablets, add items to your personal shopping cart, select a pick up and delivery time slot and date, submit your order and that's it. Upon completion of your order, you will receive confirmation via email. Following that, you can expect a WashClub Long Island driver at your location to pick up your items on-time. After we complete your laundry, a driver will again arrive on-time for delivery.
General laundry is also known as "Wash and Fold" and includes; but is not limited too, clothing such as shirts, jeans, socks, underwear and more, blankets, duvet covers, comforters, mattress pads, towels and anything else you would normally toss in the washing machine.
Just a few benefits of our website and when you order with WashClub Long Island!
Free Pick Up & Delivery: That's right, no additional fees for pick up or delivery service on Long Island.


Convenience: We offer super-fast pick up and delivery service and a fast turn-around time. General laundry; which includes all wash and fold items, is delivered back to you within 24-hours. When a driver is on the way for either a pick up or delivery, you will receive a text message thirty-minutes or less from their arrival time; within your selected pick up or delivery window.


Customer Service: Our customer service is like none-other. We are available to take orders and provide support to customers twenty-four hours per day. You can expect to receive the personal attention and support you deserve as a customer of WashClub Long Island.


"Free & Clear": Some of our customers have sensitive skin, and that's alright. Or, some prefer to use "Free & Clear" for babies sensitive skin. We have babies of our own, so we get it.


Service & Care: Our state-of-the-art shopping cart allows for you to leave detailed pick up or delivery instructions for every order you place, and leave detailed instructions for each and every item you add to the shopping cart. We can handle your delicates, low-temperature items, air dry items, and much more.


Care & Quality Control: We care for your items. Personal care and attention is given by all of our staff. We're not just telling you that they are highly-trained, they actually are. We want you to look your best at all times so your laundry will be returned to you looking clean and smelling fresh.
If you have any questions, feel free to give us a call at (516) 272-4699 or (631) 336-2963 or click here to email us.