About Us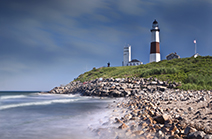 What makes us different than our competitors is simple, we put an emphasis on customer service, care, and delivering a quality product.
WashClub Long Island understands the importance of your clothes. After-all, clothing costs a fortune these days and let's face it, you wear them every single day. Well, hopefully you do! We also understand how to care for linens and general housewares such as towels, blankets, sheets, bedding, and much more. In short, we care for your items and look after each and every piece as if it were our own.
We also understand that we're all busy these days, and convenience is important, which is why we'll get your clothes back to you within 24-hours!
What makes us different and better than the competition?
Free Pick Up & Delivery: That's right, no additional fees for pick up or delivery service on Long Island.


Convenience: We offer super-fast pick up and delivery service and a fast turn-around time. General laundry; such as wash and fold, is delivered back to you within one day.


Care & Quality Control: We care for your items. Personal care and attention is given by all of our staff. We're not just telling you that they are highly-trained, they actually are. We want you to look your best at all times so your laundry will be returned to you looking clean and smelling fresh.


Customer Service: Our customer service is like none-other. We are available to take orders and provide support to customers twenty-four hours per day. You can expect to receive the personal attention and support you deserve as a customer of WashClub Long Island.


"Free & Clear": Some of our customers have sensitive skin, and that's alright. Or, some prefer to use "Free & Clear" for babies sensitive skin. We have babies of our own, so we get it. We do not mix residential laundry with commercial laundry under any circumstances. Our facility is only "commercial" because it is not open to the public. Our focus is residential and not commercial. No "commercial chemicals" will ever be near your items. Ever.


Facilities: We use Eco-friendly state-of-the-art equipment and a state-of-the-art logistics and order tracking system. Our facility is spotless.
If you have any questions, feel free to give us a call at (516) 272-4699 or (631) 336-2963 or click here to email us.
Today, WashClub Long Island serves close to 6,000 happy customers across Nassau and Suffolk counties on Long Island, and we look forward too helping you save time and money.